Oliv are the world's consummate gut cored string. For many decades these strings have been the choice of many of the world's leading soloists and professional players.
The wide range of gauge and cover options mean it's possible to achieve the absolute best from any instrument. These strings appeal mainly to players of the highest ability looking for a string with they which can 'customise' the sound of their instrument. They can significantly improve the sound of an already good instrument.
Due to the delicate nature of this type of string construction the life expectancy of these strings is inexact and their tonal stability is inferior to a synthetic cored string. As with all gut cored strings they are not recommended for use in fine tuners due to their elasticity.
Pirastro Oliv violin strings. The finest quality traditional gut cored string. Set of 4 strings in medium tension.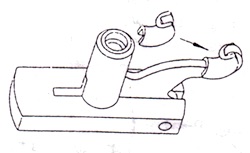 Using a loop end E?
The use of a protector to prevent the tuner hook breaking the string is essential with loop end E strings. We cannot accept claims for strings broken by the adjuster hook.
Click here
to purchase this item.
Please note. These strings do NOT have ball ends and are not designed for use with fine tuners on the tailpiece. These can damage the knot of the string and lead to breaking. Tuning should be confined to the pegs only. Please ensure this product meets your requirements prior to purchase.